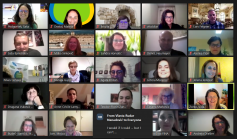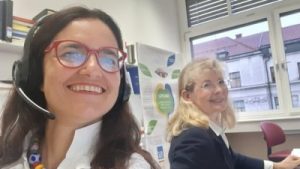 The 2nd international conference of the Slovene Association of LSP Teachers was successfully held on 15 and 16 October 2020. It could not be held in the beautiful Business Wellness Spa Resort of Rimske terme due to the Covid-19 pandemic. Nevertheless, the online event brought together 169 participants from 18 countries: Australia, Croatia, Czech Republic, Estonia, France, Germany, Great Britain, Hungary, Italy, Latvia, Poland, Romania, Russia, Slovenia, Serbia, Spain, Ukraine and USA. Participants could listen to three plenary lectures and 74 presentations on a wide variety of LSP topics.
The plenary speakers Sara Laviosa (Università degli Studi di Bari, Italy), Ken Hyland (the University of East Anglia, UK) and Vesna Cigan (Faculty of Mechanical Engineering and Naval Architecture, Zagreb, Croatia) shared their rich knowledge and inspired us new research and teaching endeavours.
You can take a look at some conference photos on Facebook.